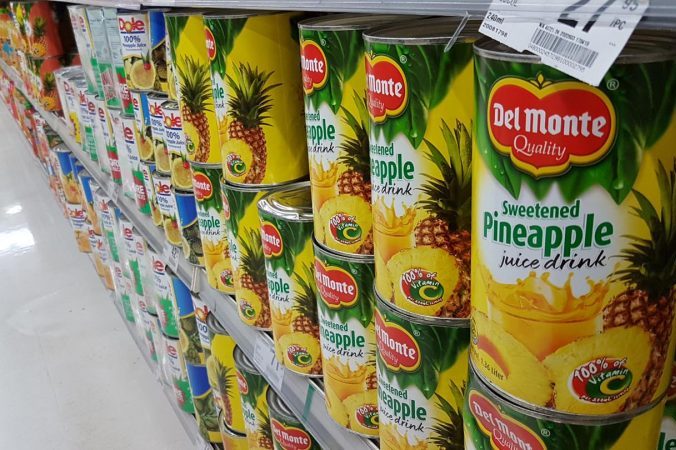 THE TRADE department has asked Australia to lift anti-dumping duties on Philippine canned pineapples at the resumption of trade talks between the two countries.
Trade Undersecretary Ceferino S. Rodolfo met virtually with Australia's Department of Foreign and Trade Deputy Secretary Christopher Langman on April 20, the second meeting of the Philippines-Australia Trade, Investment and Industry Dialogue after a six-year pause.
Philippine trade representatives during the meeting indicated interest in exporting Cavendish banana, dragon fruit, and durian products — Australia is reviewing for pest infestation risk.
The Philippine side also requested the removal of the anti-dumping duties on Philippine canned pineapples, a measure that has been in place since 2006. It views such measures as protectionist. Anti-dumping measures are tariffs on imports judged to be priced below fair market value.
"Australia noted that it will closely work with the Philippine government and its exporters on addressing these requests," the Department of Trade and Industry said in a statement Tuesday.
Australia lifted anti-dumping duties on canned pineapples from Thailand in 2019.
The meeting also included talks on trade and investment opportunities in personal protective equipment, vaccines, copper, electric vehicles, agriculture, defense, shipbuilding, renewable energy, and education, as well as development programs in the Bangsamoro Autonomous Region in Muslim Mindanao.
The Philippines-Australia Ministerial Meeting chaired jointly by both countries' trade ministers is set to take place in June. — Jenina P. Ibanez