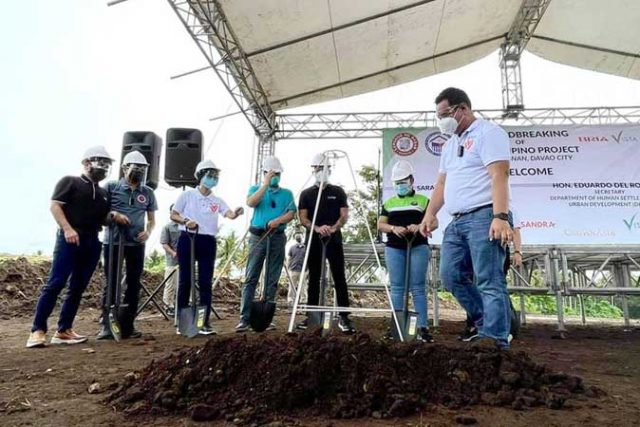 DAVAO CITY — Vista Land and Lifescapes, Inc., through its affiliate Bria Homes, has started building its second project in the city under the government's Balai program that aims to provide affordable housing to low-income families.
The P250-million project is located in Calinan, a district in the northwestern part of Davao City.
Vista Land's first Balai project, which was turned over in December 2020, is located on the eastern side.
"This new development will soon provide comfortable and safe homes for Dabawenyos. We shall continue to strengthen our housing programs in the city by building more communities that are livable and affordable to all," Vice Mayor Sebastian Z. Duterte said during the recent groundbreaking ceremony.
Bria Homes will lead the land development work for the 12.1-hectare area, including construction of roads, drainage, water and electrical facilities.
The Balai Calinan project will be awarded to qualified beneficiaries identified by the city based on a set of eligibility requirements.
The Balai Filipino program, led by the Department of Human Settlements and Urban Development, is a partnership platform that involves private sector and local governments units to accelerate the construction of affordable housing. — Maya M. Padillo