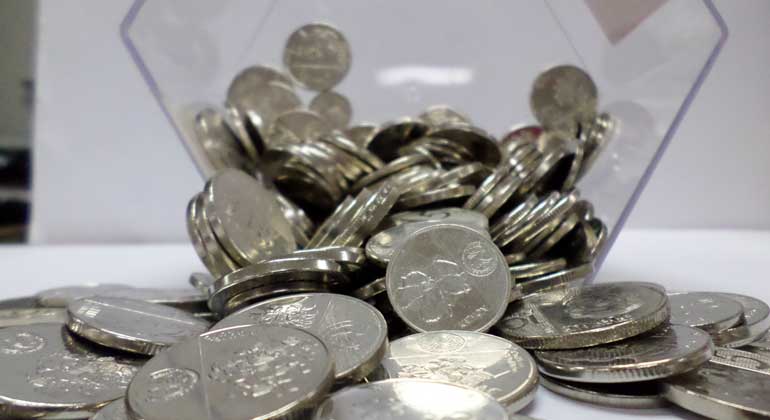 YIELDS on the central bank's term deposits slipped on Wednesday on easing US benchmark interest rates and as the Philippine government announced its plan to issue euro-denominated bonds.
Demand for the term deposit facility (TDF) of the Bangko Sentral ng Pilipinas (BSP) reached P582.773 billion on Wednesday, beyond the P490-billion offer but lower than the P634.779 billion in tenders seen a week earlier.
"The TDF auction results continue to show normal market conditions amid ample liquidity in the financial system," BSP Deputy Governor Francisco G. Dakila, Jr. said
Broken down, tenders for the seven-day papers amounted to P179.141 billion, going beyond the P140-billion offer but lower than the P181.415 billion in bids logged during the previous auction.
Lenders asked for yields ranging from 1.7% to 1.7715%, a thinner band than the 1.7% to 1.8% seen last week. This caused the average rate for the one-week term deposits to drop by 1.96 basis points (bps) to 1.7541% from 1.7737% previously.
Meanwhile, the 14-day papers fetched tenders worth P403.632 billion, surpassing the P350 billion on the auction block but also below the P453.364 billion in bids on April 14.
Accepted rates for the two-week term deposits ranged from 1.725% to 1.8%, lower than the 1.78% to 1.83% band quoted a week ago. This caused the average rate of the two-week tenor to inch down by 2.37 bps to 1.786% from 1.8097% previously.
The BSP did not offer 28-day deposits for the 26th consecutive auction to give way to its weekly auctions of bills with the same tenor.
The term deposits and the BSP bills are instruments used by the central bank to mop up excess liquidity in the financial system and guide market interest rates.
The lower TDF yields seen on Wednesday followed the declining trend in rates of US Treasuries, Rizal Commercial Banking Corp. Chief Economist Michael L. Ricafort said in a text message.
Yields on 10-year US Treasury notes dropped 3.7% to 1.562% on Tuesday's early afternoon trading, Reuters reported.
Mr. Ricafort said the lower yields for term deposits also came amid the government's return to the global debt market via its planned issuance of euro-denominated bonds.
Bloomberg reported the offering will have potential tenors of four years, 12 years and/or 20 years. The government last issued euro-denominated bonds in January 2020, raising EUR1.2 billion via its dual-tranche offering. — L.W.T. Noble with Reuters