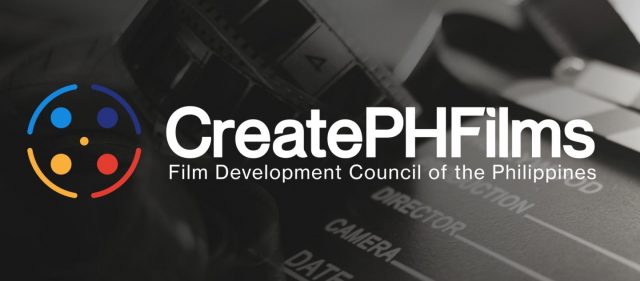 THE Film Development Council of the Philippines (FDCP)'s CreatePHFilms film funding program returns this year, aiming to provide opportunities and production of more Filipino projects.
Launched in September 2020, CreatePHFilms seeks to increase economic opportunities for local workers and service providers.
The call for applications began on April 6 and runs until May 31, with six funding programs for mid-length or feature-length fiction, documentary, or animation films available.
It is open to grantees for the following: Scriptwriting, with a selective nonrefundable fund of P100,000 for Filipino filmmakers or scriptwriters; Project Development, with selective nonrefundable fund of P200,000 for Filipino production companies; Small Budget Production, with selective refundable fund of P1 million for Filipino production companies; Large Budget Production, with a selective equity investment fund of up to P5 million for Filipino production companies; Post-Production, with a selective fund of P300,000 to be applied for by the Filipino production company; and Film Distribution, with a selective fund of P300,000 for the local and international distribution of Filipino projects.
Applicants must be Filipino filmmakers and companies accredited by the FDCP's National Registry, and eligible projects must be directed by a Filipino, and 100% of the fund must be spent in the Philippines for qualified production expenses.
"The resumption of CreatePHFilms in 2021 shows the government's continued support to the film industry by carrying on with the provision of public funding for film development," FDCP Chairperson and CEO Mary Liza Bautista Dino Seguerra said in a statement. "Through CreatePHFilms, we aim to fuel the passion, resilience, and determination of Filipino filmmakers especially amid these trying times."
Last year, P12.1 million was awarded to support 22 grantees of the CreatePHFilms 2020 Cycle 1: eight for Scriptwriting, four for Project Development, three for Small Budget Production, two for Large Budget Production, and five for Post-Production.
For more information, contact createphfilms@fdcp.ph or visit www.fdcp.ph/CreatePHFilms. — Michelle Anne P. Soliman