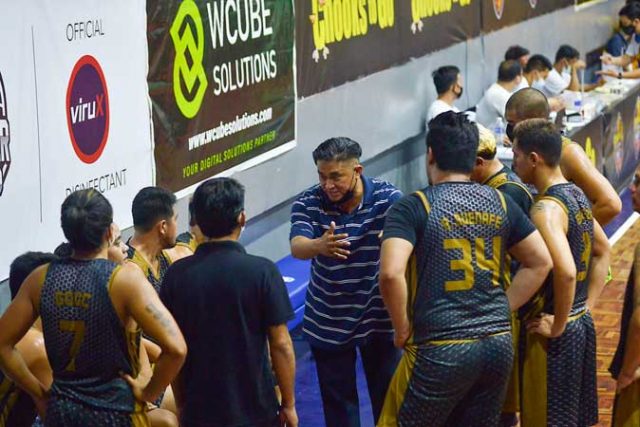 By Michael Angelo S. Murillo, Senior Reporter
The fallout from the controversial match in the Pilipinas VisMin Super Cup last week extended at the weekend with the Games and Amusements Board (GAB) suspending the yet-to-start Mindanao leg of the newly launched regional basketball league.
In an announcement released on Sunday, GAB said its board had ruled for the deferment of the start of the Mindanao side of the VisMin Cup as the regulatory body reevaluates the league.
The Mindanao leg of the regional league was targeted to start on May 20 in Dipolog City, with nine teams expected to compete.
The GAB action came on the heels of the questionable game between ARQ Builders Lapu-Lapu City Heroes and Siquijor Mystics last Wednesday in the Visayas leg of the VisMin Super Cup "bubble" in Alcantara, Cebu.
Said game was marred by "poor" free throw shooting and botched wide-open fastbreak layups, raising red flags for possible illegal activities, game-fixing in particular, by participants.
League officials and GAB immediately took action and stopped the contest midway and conducted an investigation.
After assessment, the league moved to expel and ban the Mystics for wrongdoing and fined and suspended some members of the Heroes for conduct detrimental to the league.
The GAB is also currently in the process of studying the matter further for possible added sanctions on those involved, forcing it to ask for the suspension of the Mindanao leg.
"We are in the process of investigation and seriously looking into the allegations of wrongdoing. The board would like to further observe the ongoing Visayas leg before giving a go signal for the other," GAB said in a statement.
"In the meantime, GAB is reviewing the official reports of its field officers in the bubble and that of the league to determine the administrative liability of the licensees as well as the possibility of proceeding with criminal charges if warranted by the circumstances. Our mandate is to ensure the integrity of professional sports/welfare of players and were doing just that," it added.
Apart from GAB, the Samahang Basketbol ng Pilipinas, the country's national federation for the sport, too, is set to conduct its own probe on the issue.
The Visayas leg of the Pilipinas VisMin Super Cup kicked off on April 9.
The league was set up with the end view of spotlighting basketball talents in the south.